Artificial intelligence (AI) technology is fast gaining popularity in the consumer goods industry as more and more companies are adopting it to improve efficiencies, enhance customer experience and gain competitive advantage. The scenario has completely changed from even a few years back when consumer goods companies were dependent on human efforts for researching, analysing and developing strategies to tackle these aspects.
However, in the highly competitive environment that exists today, AI-based disruptive technologies are hard to ignore as they help to bring better efficiencies, reduced costs and improved outcomes through automated processes, product and service innovations, augmented decision-making, personalisation, and more.
Different Ways AI Innovation can be Applied for Consumer Goods Industry
AI can bring innovation to consumer goods companies, and more significantly, its scope isn't limited to information gathering and research, which lie at the foundation of consumer market insights-based strategies. Among the various ways that disruptive technologies can benefit the consumer products industry are:
Increased Operational Efficiencies
Supply chain management is significant for improving the operational efficiencies of consumer product companies. Earlier, it was an entirely logistics function that reported to manufacturing to ensure that the supply on production lines was delivered to customers to meet their demand for a product. Now, with the use of Artificial Intelligence technologies, the supply-chain function is well-integrated right from manufacturing through to suppliers and customers, presenting better insights into the processes from an end-to-end perspective. It enables more effective business decision makingto reduce costs, optimise inventory and improve customer service.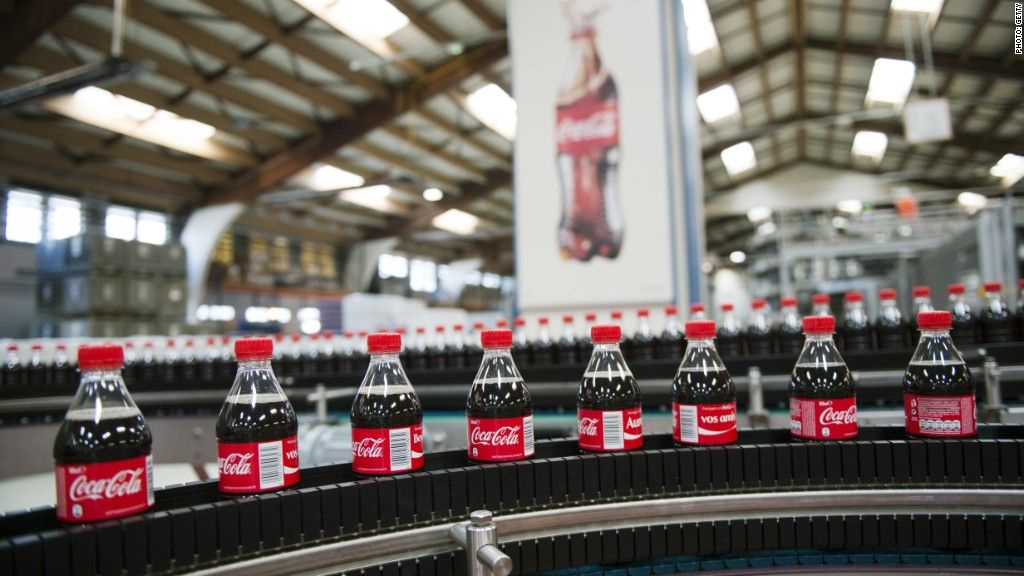 As the world's largest beverage company selling over 500 brands across 200 countries, Coca Cola relies heavily on data-driven strategies to improve operational efficiency, and artificial intelligence lays down the foundation that enables this. With the sales of fizzy drinks declining over the past few years, it has started looking at producing healthier options such as orange juice, which is sold under the company's brand names Minute Maid and Simply Orange. Using artificial intelligence-based algorithms that analyse a host of factors such as weather data, crop yield, sweetness or acidity rating, and satellite images, the company ensures that the orange crops are grown optimally and produce a consistent taste. Furthermore, AI is used to analyse consumer preferences in a specific geography to match products that are most suited to the local palate.
Besides this, the company is experimenting with augmented reality in some of its bottling plants to allow technicians to service remote equipment with the help of images transmitted from glasses or headsets that enable them to see and diagnose the problem. In the future, this technology could be used to repair vending machines at remote locations without the service technician having to visit the place. Other AI-based strategies include tracking social media and other user-generated online content using visual recognition technology to determine the ideal way to present the product in its advertisements.
Personalised Offerings for Better Customer Experience
Although personalisation is an effective way to boost sales, until recently, it was a time-consuming task that wasn't easy to implement. While discovering the needs of a target audience could be achieved through detailed market research, breaking it down into the specific need of an individual customer was near impossible. Now, AI-based technologies make it simple by analysing vast amounts of data to present a quick way to understand customer needs as well as to customise products.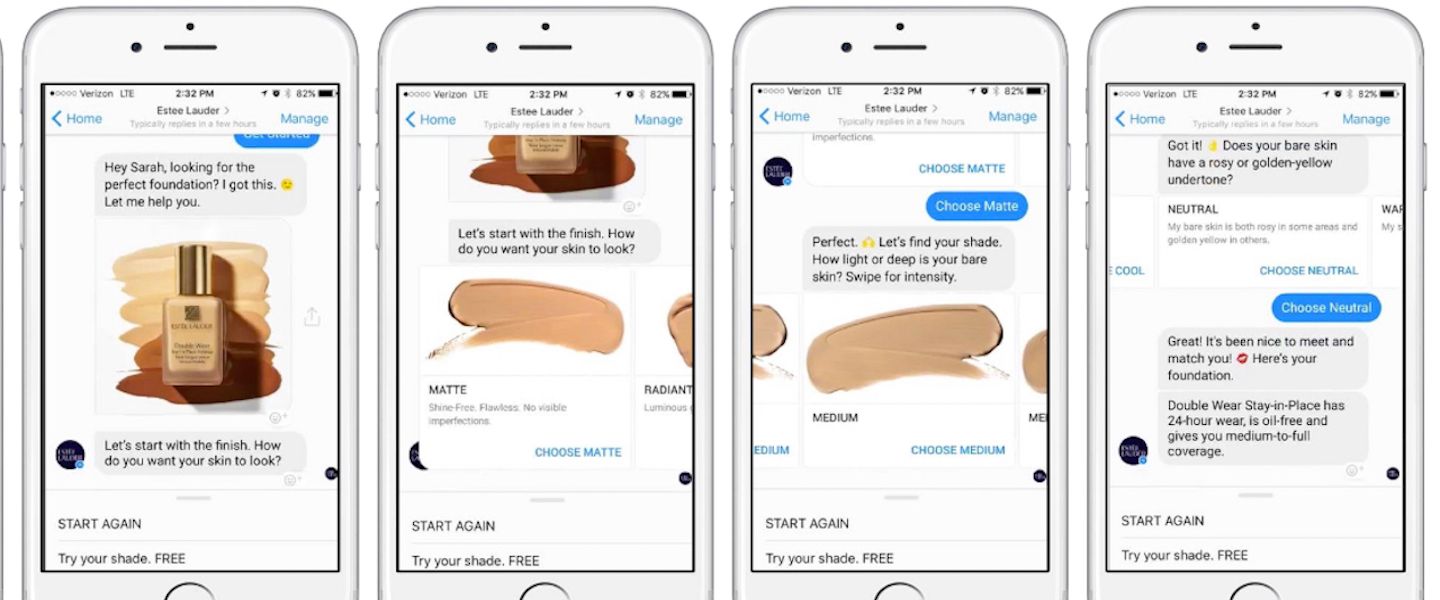 Cosmetics brand Estee Lauder uses an AI-based chatbot that helps consumers find an ideal lipstick. The chatbot, which can be accessed on Facebook messenger, interacts with customers online or on mobile, administers a quiz and then recommends a personalised shade of lipstick.
Improved Customer Engagement
Until a few years back, interactions with the customer was a lengthy process, where the customer sent queries via email and waited for a few weeks to receive a response, by which time he would lose interest in the product or brand. In the current digital world, where customers have access to a world of information on handheld devices and expect instant answers, responsiveness plays a crucial role in increasing engagement and building brand loyalty. Artificial intelligence and machine learning can significantly improve responsiveness by replicating human responses to queries based on analysing large volumes of data, thereby considerably cutting short response time.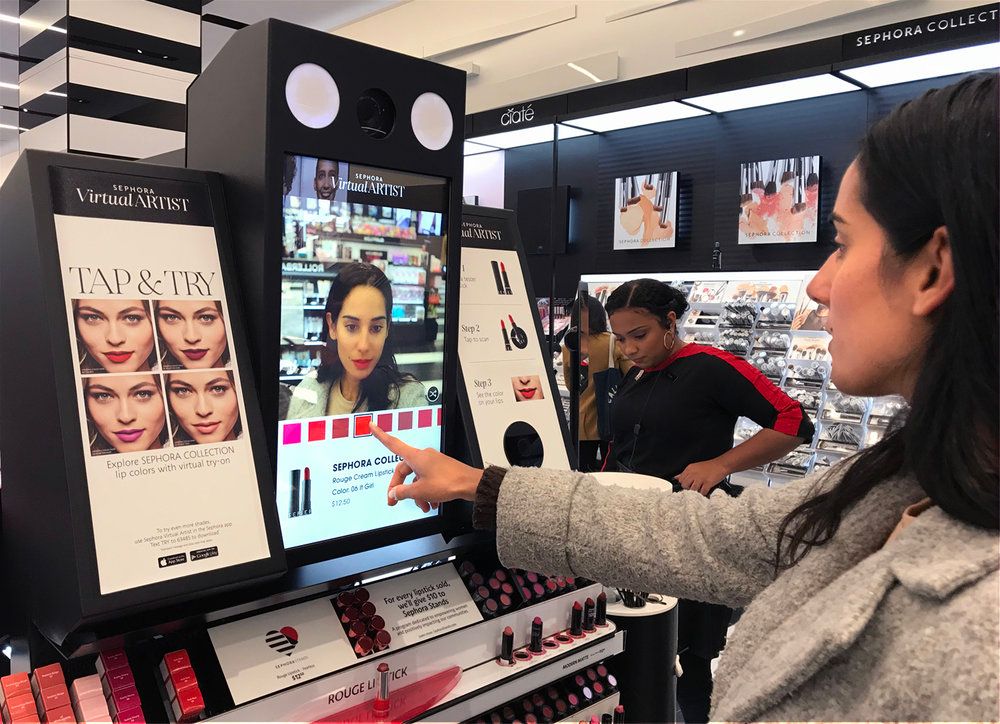 Sephora is one of the global beauty brands to improve customer interactions and engagement by deploying chatbots. The company has two chatbots on Facebook Messenger. The first, Sephora Reservation Assistant, helps customers to fix an appointment with beauty specialists by sending a message to the chatbot. The second, Sephora Color Match, uses an AI-based augmented reality tool that matches a customer' skin tone or outfit to recommend the ideal shade of makeup.
Better Market Insights
While traditional market research relied on a predetermined sample size to gather insights into consumer behaviour and trends, AI tools such as natural language processing and sentiment analysis collect information in real time, presenting marketers with the advantage of quick response times to correct their strategy or to address negative trends that impact brand image. Moreover, it speeds up the processing of vast amounts of data to present insights into trends as and when they occur.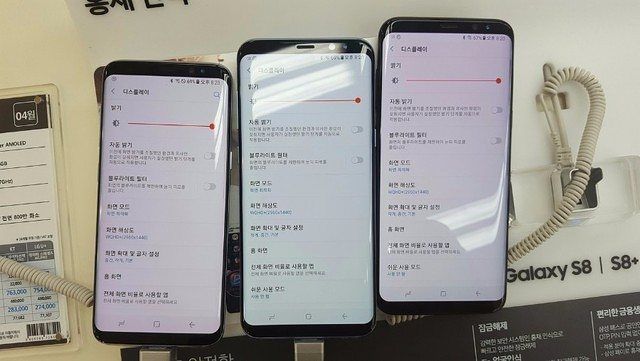 Samsung is among the companies that use AI-based social tools to analyse the success of its product launches. Following the launch of the S8, the analysis of social sentiments highlighted the issue of a red tint on the screen. Samsung immediately rolled out an update to fix the problem.  
Product and Service Innovations
With the growing trend towards personalisation of experiences, consumer goods companies need to find innovative ways to stay ahead of the competition. In the past, product or service innovations were designed to cater to the future needs of the customers based on market insights gathered from research. AI-based technologies can evaluate the vast amount of data collected from varied sources to generate new ideas for product and service innovations. Additionally, technologies such as augmented reality and voice recognition can transform customer service.
Usually, the timeframe for developing a new flavour of beer can range from eight to twenty-four months. However, Carlsberg's 'Beer Fingerprinting Project' cuts down the time by around 30%, by using AI-based sensors that detect flavours and aromas of a brew.          
Transforming Consumer Goods Industry
One thing is for sure, with artificial intelligence, the consumer goods industry will never be the same. Technology has reshaped customer expectations from brands, and as they become more accustomed to AI-driven products and experiences, only companies that leverage AI tools to analyse trends and gather market insights into consumer preferences, and behaviour, will survive in the highly competitive environment where innovation holds the key to success.