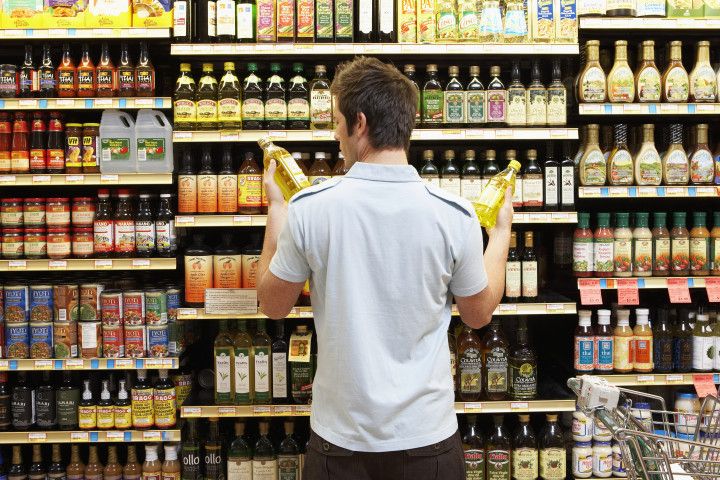 At a time where big data is pervading the world of business, getting into your customer's head is all about leveraging the right tools and strategies. Consumer insights are a way for organisations to understand how customers connect and interact with the media, brands, and the market as a whole.
In the present context, technology, research, and business practices have curated unique ways in which this information can be gleaned. In this regard, 2019 holds significant promise for businesses that are looking to transform their data-gathering processes.
Find out 5 trends in consumer insights that are set to take hold of the industry over this year.
Digital and AI tools will become the standard way to glean consumer insights
As the importance of big data in everyday business activity continues to grow, we anticipate the widespread use of digital and AI tools for data gathering purposes.
In this context, resources such as Think with Google, allow organisations to understand trends in the market and those pertaining to consumer habits and patterns. Through the use of this platform, companies such as Johnson & Johnson were able to increase reach among their target market by 19%.
Such tools allow companies to take a dive into customer behaviours and attitudes in a way that allows them to finetune service delivery. Given that data-driven marketing and sales are on the rise, digital and AI tools are a huge part of the future.
According to Adobe, while only 15% of enterprises use AI today, this number is expected to jump to around 31% throughout 2019.
2. Customer communications will become a key focus area
In the process of gathering consumer insights, understanding how customers communicate with brands is an important area of focus.
With voice search tools growing in popularity among younger generations, businesses are driven to restructure their data in a way that's optimised for this mode of querying. This pattern is the same for various demographics - by understanding how users communicate and interact with brands, organisations are able to understand how to structure content and target sales more effectively.
Accordingly, Sprinklr- a social media company which created a customer experience management platform - discovered a few key findings in terms of customer communications.
Here, they found that customers require all interactions and data-gathering to be seamless - regardless of the various platforms they use to resolve a single issue. In addition to this, they see companies as one big team; in spite of the existence of separate departments which are allocated to various areas of operations.
3. Traditional customer research will be displaced by insight communities
Customer research is a fundamental part of gathering consumer insights. Traditional tools and methods pertaining to this activity, however, are all but obsolete at a time where automated platforms do this job twice as fast.
Still, there's nothing quite like the human touch. Insight communities are, therefore, set to lead trends in the field of customer research in 2019.
Composed of a business' most trusted stakeholders, which includes anyone from a customer to a donor, these communities provide organisations with ongoing feedback. Through these exchanges, professionals gain a better understanding of the perspectives, desires, and needs of customers; extracting consumer insights in a wholly immersive manner.
Sephora's Beauty Insider Community, for instance, allows buyers to interact with the company in numerous ways. From queries to selfies, users share ideas, resolve beauty-related issues, and provide feedback on thousands of Sephora products.
4. Social broadcasting will change how customers interact online
Giving most, if not all, users an equal footing on the virtual space, social media has traditionally allowed companies to gather consumer insights through a variety of tools.
Recently, however, one-sided broadcasters - influencers who buy followers and use automated tools to flood the space with promotional messaging, for instance - have created dissatisfaction among users.
Given the importance of social media for sales, marketing, and data-gathering processes, this trend is likely to spell a reduction in engagement on these platforms. It is also likely to increase the use of automated messaging and voice assistants, given that as many as 38% of those who do, say they would like to use AI to draft status updates and the like.
According to the Pew Research Center, individuals from the Gen Z demographic, in particular, are less likely to use Facebook. In light of this, we anticipate that businesses may find it more difficult to gather meaningful and actionable consumer insightson social media platforms, especially if online interactions are to reduce.
5. Branded escape rooms will rise in use
Given the value of consumer insights, the business landscape is now witnessing the rise of novel and innovative tools for the purpose of gleaning this intelligence.
In this regard, branded escape rooms are becoming a popular way in which companies increase their understanding of their customers. By providing a physical and experimental space for customers to interact with a given product or service, businesses gain a first-hand view of consumer reaction, behaviour, response times, and other relevant metrics.
For instance, Mars' Snickers Hunger Bunker allowed customers to test its new flavours through a series of interactive puzzles and activities.
Key takeaways
Gathering consumer insights will always be necessary. How this is done and the approach businesses take to better understand their customers, however, are likely to change - and improve - with time.
Having highlighted the trends set to dominate 2019, businesses can now implement the right strategies and tools for better engagement, sales, and satisfaction.