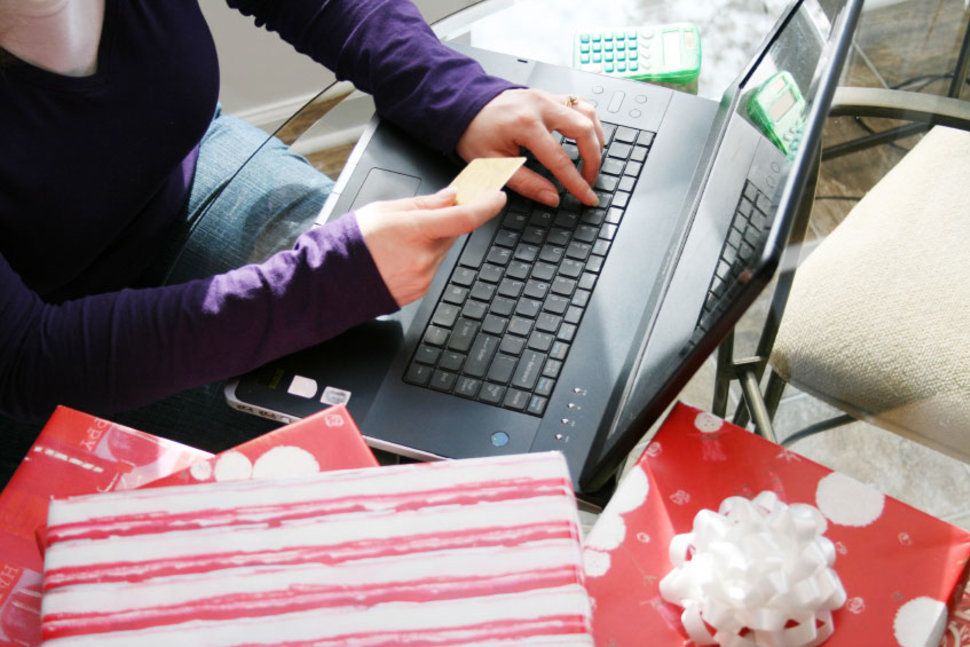 There is a year-on-year growth in ecommerce sales especially at the holiday season. Already, during the 11/11 Singles' Day sales, Black Friday and Cyber Monday, many retailers recorded their highest ever ecommerce sales, marking a distinct shift from the old tradition of going to the store to buy holiday gifts.  
Current statistics shows some brilliant opportunities. In 2017, mobile commerce was as high as $700 Billion and ecommerce grows by over 20% every year. However, this industry grows at such a fast pace, along with the list of competitors. Relevant sales strategies are required to get the attention of the online shoppers and engage them.
1. Engaging Online Shoppers
Utilising Last Year's Data
How better to know what to do in 2018, than simply looking at what you did wrong in 2017? See when you had the most visitors, so you know when your servers will be under pressure (see more about that below). Also see which month they bought so you know when to push your marketing.
AI to Determine Optimal Price
You don't want to scare away consumers with asking too high a price. With relevant AI Market Intelligence tools like digital ethnography,  you gain competitive intelligence and consumer trends so you know exactly how to be the preferred vendor.
2. Manage the Shopper Experience
Who will your audience remember after this season? Each time they enter your website, you have the opportunity to give them memorable experiences. If it is a good memory they may pick you next time again.
Draw their attention with these:
-       Interactive shopping: Capture attention with interactive features, such as viewing product videos online or offering a virtual reality tour regarding the item.
-       Checkout optimised and streamlined: Have you seen how many discarded shopping carts are in stores (online or in a brick and mortar shop)? Often this happens when checkout takes too long. Can you make it simpler and provide all relevant links & information so no one has to look for it?
-       Make it urgent: You can spark some excitement in a consumer by offering specials for limited times only. They'll feel so happy to have found the sale, but you benefit from a sale that otherwise may have a consumer pondered about and often forgotten about the certain product.
Focus on providing a smooth user experience on the website. Your visitors will appreciate your easy-to-navigate site, and will keep browsing instead of looking for a more user friendly seller.
3. Revise Your Shipping Module
You may see sales peak if you provide more accommodating shipping options. Find ways to deliver on time, even for those who order close to Christmas. Attract more shoppers by offering free shipping—they'll spend more on your merchandise than normal. Lastly, find alternative shipping means, even if only for the season, to keep to your delivery promises.
4. Become Holiday-Oriented
Your audience wants to be entertained so adding festive decorative elements to your site will attract their attention. However, it is more than that. When you use the theme, consumers also expect specials or gift ideas, which means they may browse a little longer than usual.
5. Promotion Ideas
Here's a simple one: Don't stick with your usual product list. And no, you don't have to invest in new merchandise. Simply make it extra attractive by offering bundles.
Shoppers are always on the lookout for bargains and product bundles often cater for this need. For instance, two for the price of one, three items at slightly reduced prices or even a combinaiton of two items that often go together, as people are willing to spend more to make someone feel special.
6.  Ready Your Tech
Consumers won't wait- they want instant gratification. Make sure you satisfy each one that accesses your site.
-       Prevent down time: Do you have enough, quality servers (or does your website service provider guarantee this) so you can handle additional online traffic and provide quick loading time?
-       Be mobile ready: Chances are your clients will shop via their phones, rather than logging on via a computer. Your site must be mobile responsive or consumers will navigate to your competitor's page.
Last Thought: What Happens in January?
Each sale is an opportunity to upsell or cross sell on. All you need is a lucrative product, upgrade or add on which your customers (even those who didn't shop themselves but received your merchandise as gifts) can't say no to. Be ready when they contact you to discuss or return a gift. This could mean you have to source new products or services.
Also, use the festive season and the new year to build relationships. Your audience will inevitably grow and if anyone returns for more in January, make sure to offer specials that will keep them coming back.