In increasingly competitive markets, staying ahead can simply boil down to how your customers feel about you. From customer reviews to survey responses, sentiment analysis is an important tool for insightful market research.
By knowing what customers think and feel when they interact with your brand, companies access to consumer insights that help them optimise service delivery and improve customer experience.
On that note, we dive into some of the best free tools to aid market research on the market. Take a look below!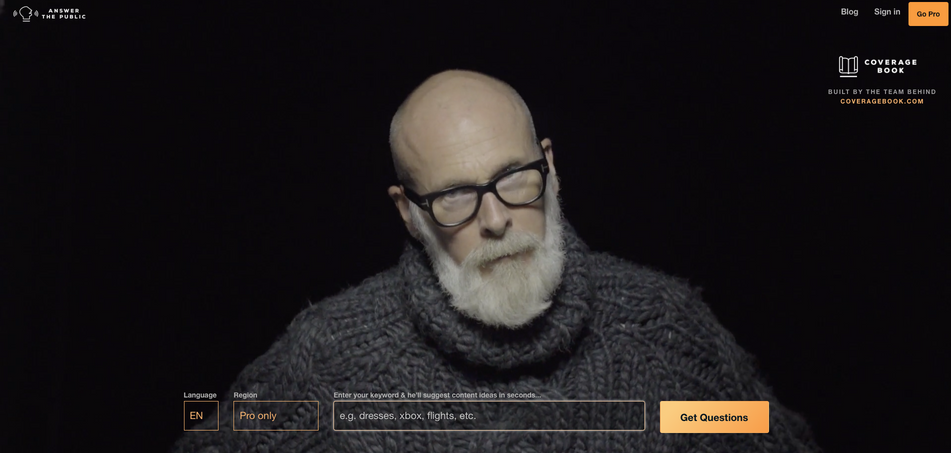 AnswerThePublic is an online tool that helps marketers understand the motivations behind everyday Google or Yahoo search queries.
By understanding what users are looking for, this tool allows companies to effortlessly glean insights on what customers are particularly interested in when they enter searches related to the product or service in question.
With a call to answer the public in a way that caters to the unique interests of a specific audience, the platform allows organisations to anticipate customer needs through interactive infographics.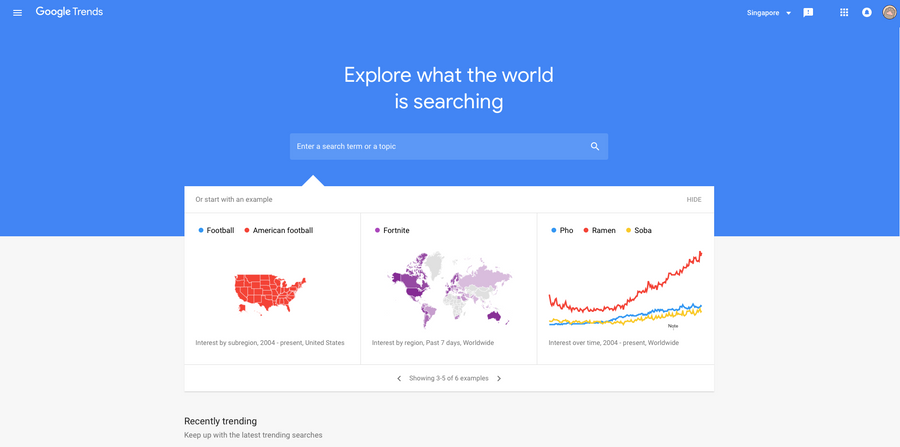 Another useful search analysis tool, Google Trends structures market research in a way that factors the demographics interested in a particular search query, and the numbers behind it.
Through the display of information in a simple and intuitive manner, effectively targeting audiences is made exponentially easier with this tool. It also helps companies understand how they should tailor their SEO strategies to meet contemporary needs and demands.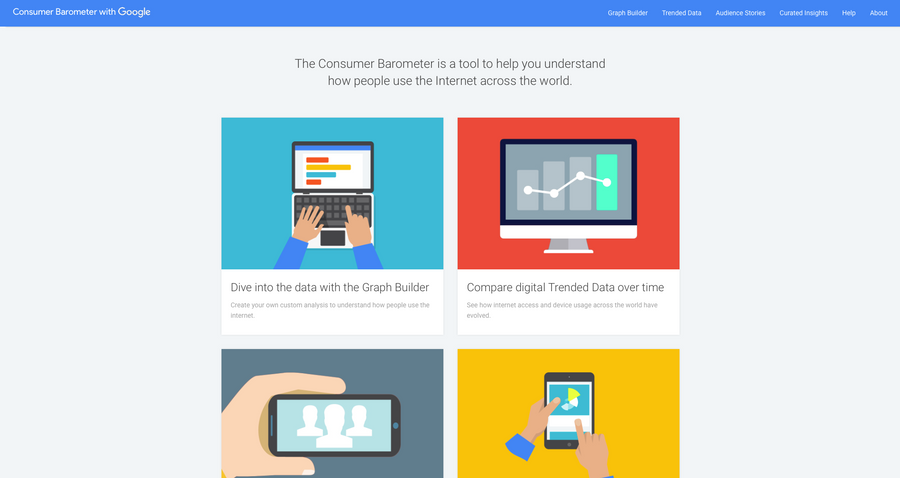 Powered by Google, the Consumer Barometer is a platform that allows marketers to gain valuable insights on how people use the internet.
With this particular sentiment analysis software, understanding the internet habits of a company's target audience is rendered effortless. By leveraging these insights through subsequent marketing strategies, marketers can ensure that their message is communicated effectively over the World Wide Web.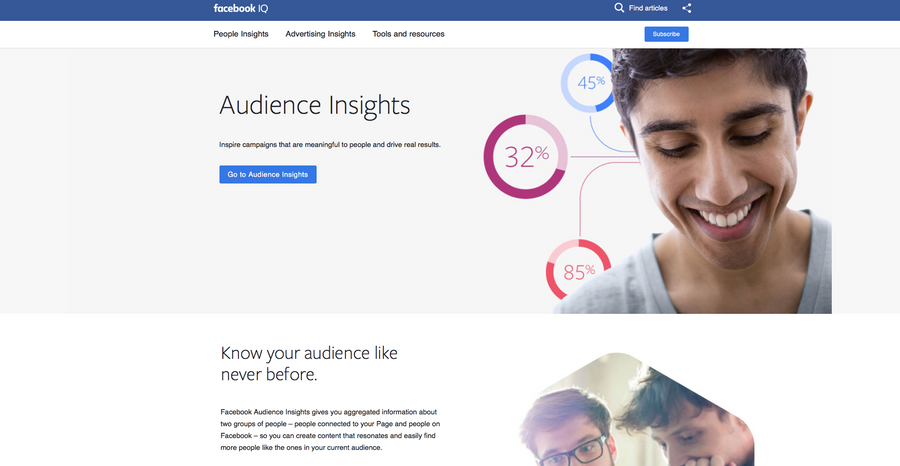 With Facebook Audience Insights, market research takes a deep and insightful look into the Facebook following of a given company.
With access to information including various demographic breakdowns that spans education level, relationship status, job title, and more, businesses gain exactly what they need to hit the nail on the head. Through this, launching successful Facebook ad campaigns and curating engaging posts is rendered easier than ever.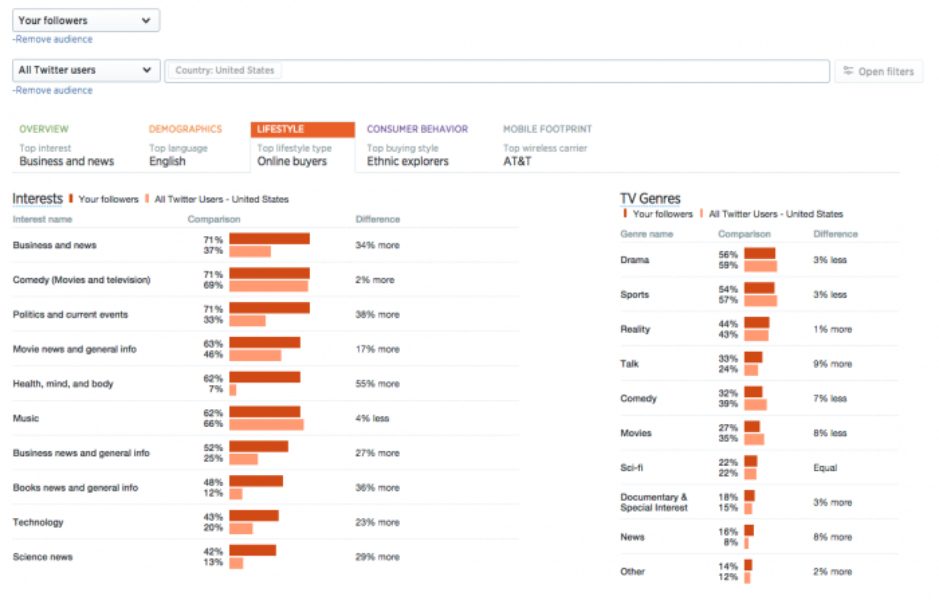 For businesses that are active on Twitter, sentiment analysis is crucial to retain a loyal following. In this regard, Twitter Audience Insights gives companies a real-time look into their followers and the people most relevant to their page.
By gleaning insights that cover the interests, lifestyles, and even purchase behaviours of specific individuals, marketers gain a better understanding of exactly what sells - and what doesn't. The platform works similarly to Facebook's Audience Insight tool.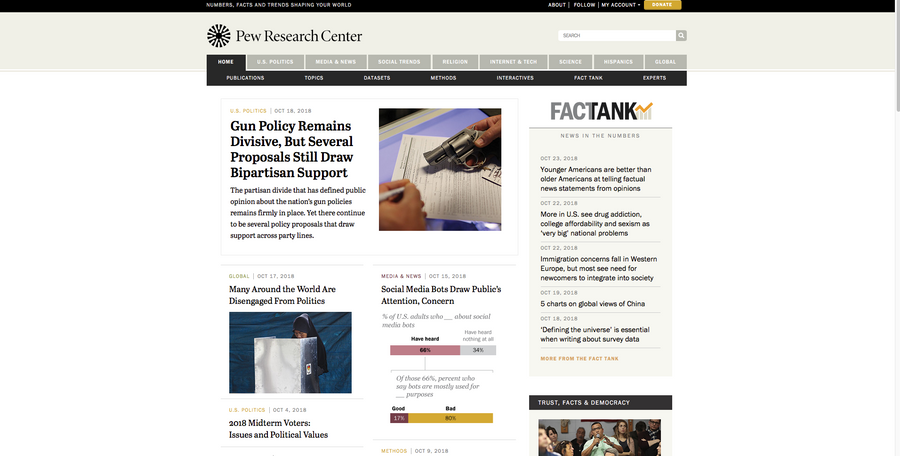 Unlike other sentiment analysis websites, Pew Research Center offers market research on a predefined list of topics.
The site is, nonetheless, a wealth of information. From topics spanning fake news, social media usage among youth, and women leadership in 2018, the platform allows companies to better understand how their messaging can be tailored to reach audiences more effectively.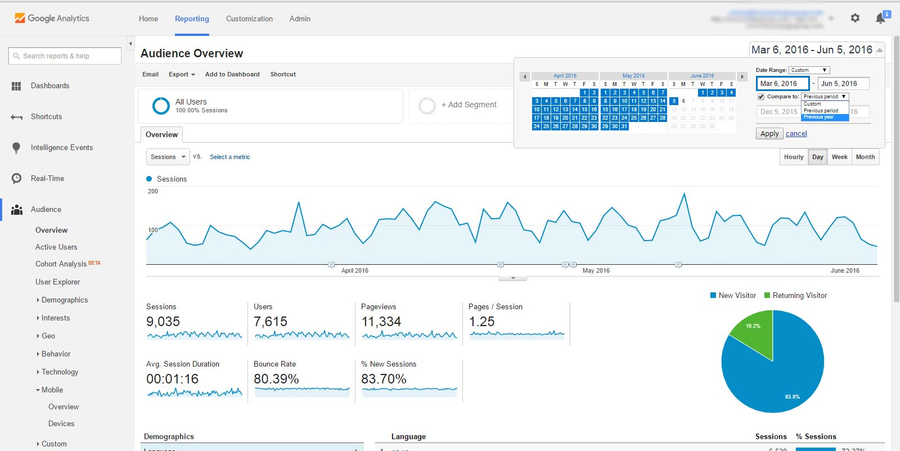 Google Analytics allows businesses to gain an insightful look into the audiences that visit their websites.
By identifying how visitors are directed to a company's site, their most active hours, the time they spend on specific pages, and more, companies gather an understanding about what matters most to potential customers.
These insights can then be paired with Google's advertising and publisher products, targeting audiences in a way that's meaningful and effective for individual companies.
By tailoring content in a way that appears more appealing, garnering great engagement, sales, and conversions is all but a matter of time.
8. Economy.com by Moody's Analytics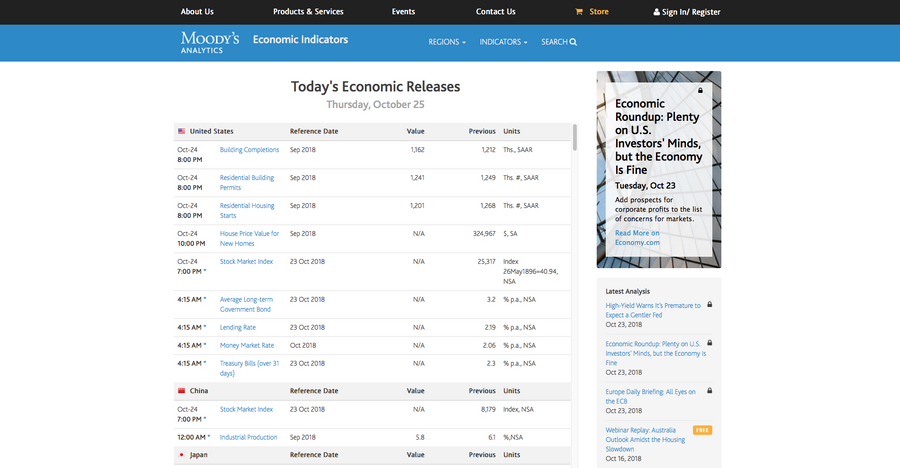 A part of Moody's Analytics range of services for modern professionals, the Economy.com provides practitioners with data that allows them to meet global trends and challenges with confidence.
By allowing global businesses to measure and manage risk through well-documented and reliable market research, companies are able to understand the environment in which they operate and customer mindset across the globe. This is done through sound credit analysis, economic research, and financial risk strategy.
Beyond Free Tools
Given the array of free tools available on the market, there's really no excuse for companies with an eye on effective sentiment analysis. By knowing where to go for strategic market research, companies don't just stand to profit - they also forge unshakeable bonds with the right audiences.
These free tools are excellent for starting out market research online and to gain basic information of what consumers are thinking or feeling. However, to get in-depth consumer insights of specific products or services, digital ethnography tools are still required.