China has the largest skincare market in the world. It is also one of the fastest growing regions among major skincare markets. The market is extremely crowded and competitive, with international brands from Europe, the US and Asia. Local leaders are also quickly catching up.
In order to better understand Chinese skincare consumers and their changing behaviour, 6Estates conducted a research project across regions in China. In the research, we assessed consumers' general preferences, key buying factors and changing behaviours in the skincare category.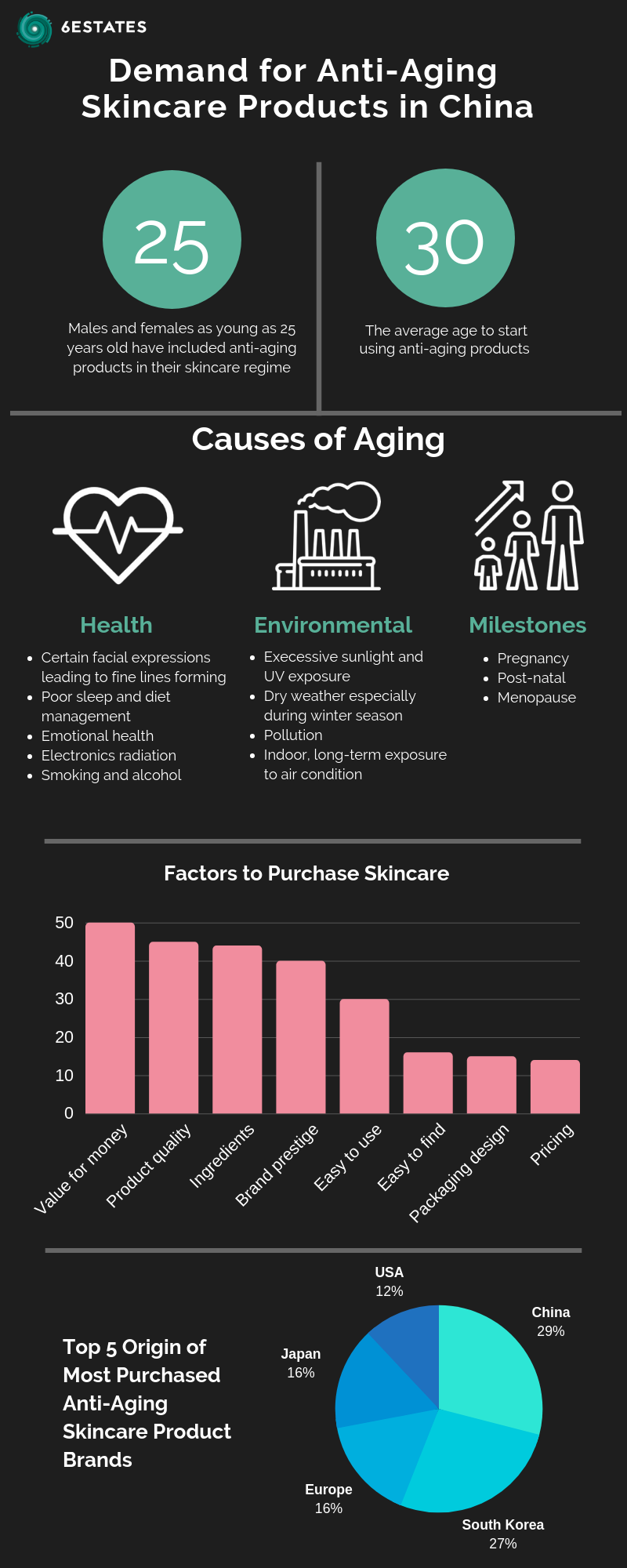 China's skincare market will continue to grow at a steady pace, fuelled by the rising middle class and their increasing disposable income and sophistication. It is important for skincare brands looking to expand in China to look beyond product differentiation and understand the demands of these Chinese consumers.