While the F&B industry in Singapore was worth a whopping S$14.4 billion in 2016, F&B companies must fight tooth and nail for their share of the pie.
The odds are stacked against them, according to statistics from SPRING Singapore. 28% of F&B businesses are being replaced each year, with the average F&B micro-enterprise running an annual operational loss of 8% and taking about 30 months to recoup initial investment.
Major Challenges Faced
Competitive Market Situation. High rentals, labour shortages, declining footfalls in malls and the growth of home delivery continues to erode the margins of F&B establishments.
Rising Consumer Expectations. Singapore is home to a whole range of international cuisines and with the continued rise of travel and experience of exotic cuisines, consumers have become more sophisticated. Good taste and competitive pricing alone is insufficient to retain consumer interest and loyalty. Consumers want to be constantly delighted by exotic flavours or novel new experiences.
Disruptive Technologies in the F&B Industry
There are a mind-boggling number of technologies that F&B industry players can adopt as a competitive edge or to simply survive in this cut-throat industry. You may have heard of customizable chocolates using 3D printing, hot food vending machines that offers delicious crab in just 5 minutes, or the numerous food delivery services popping up and so on.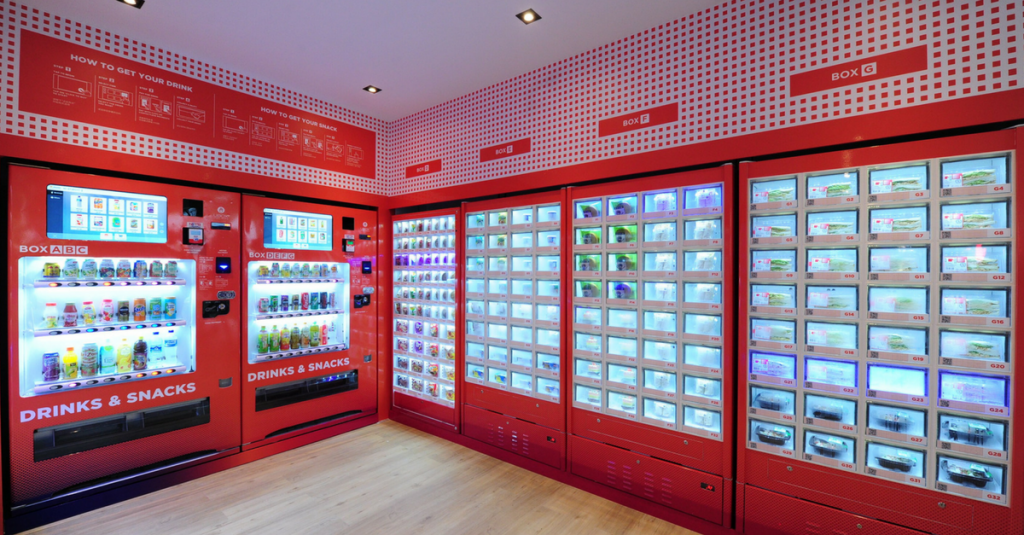 In this dynamic environment of fast-changing consumer preferences and the rise of disruptive technologies, what can F&B players do to cope and thrive?
Which technologies can be adopted to help form a winning strategy?
In this blog post, we shine the spotlight on the options available to F&B establishments such as cafes, restaurants and dessert shops to take their businesses even further.
The Importance of Feedback in the Digital Sphere
F&B establishments such as cafes, restaurants and dessert shops are customer-facing and keep an ear to the ground – whether it is about the new Thai place two blocks down, complaints about a rude waitress or compliments on this year's seasonal menu.
Collecting customer feedback in the real world is, however, only part of the story. Customer conversations take place in the digital world as well! To survive and thrive in such a competitive industry, F&B establishments needs to understand customer feedback comprehensively, both offline and online, and that is possible with the implementation of market intelligence tools.
Online food review sites are one rich source of customer feedback. Not only will F&B players be able to monitor the fast-changing F&B landscape, but as customer feedback continues to stream in, they will also receive up-to-date evaluation of their establishment.
Efficient and Deeper Interpretation of Customer Analytics and Feedback
Why should F&B establishments plough through pages of online food reviews to read every single review? It is tedious and does not add much value. After all, the usefulness of customer analytics and feedback do not lie at the level of a single food review but in the collective.
F&B establishments need a high-level, overall picture of consumer perception in order to set the direction and strategy for the business. This is where new technologies such as Artificial Intelligence and Natural Language Processing (NLP) comes in and speeds up the process.
Not only will these technologies make interpreting consumer feedback become more efficient, but they will also provide deeper insights into consumer perception. For example, sentiment analysis of food reviews will be made possible and F&B providers will be able to understand post-consumption feedback for their food offerings. Sentiment analysis can gather signals if the consumer feels positively, negatively or remains neutral towards their dining experience when they write the review.
Turning Feedback into Innovation and Opportunities
F&B establishments need not limit themselves to analyzing consumer conversations on food review sites (although this is our focus for this blog article). Forums, e-commerce websites and blogs are also rich sources of data to tap onto.
By tapping on to existing data on online channels harvested through market intelligence tools, new possibilities and opportunities begin to emerge for F&B establishments. These are just some of a few to jumpstart your imagination:
Improving Services and Facilities. Being able to sift through huge volumes of online food reviews makes it possible to quickly address some consumer needs and concerns, for example regarding the ambience, service staff and value-added facilities (e.g. WIFI, play area for kids, non-smoking areas).
Connecting with your Target Consumers. Using consumer research to understand consumer profile, consumption habits and occasions (e.g. anniversary, girls' night out, etc.) will help F&B establishments better appeal and cater to them.Different consumer groups may even be discussing their dining experiences on certain specific online channels. By selecting a few of these online channels and analyzing online conversations, F&B establishments can better identify the key channels with high consumer engagement so that they can focus on these channels to understand feedback, publish content or identify Key Opinion Leaders (KOLs).
Crafting Powerful Marketing Communications. By analyzing huge volumes of online conversations collected through big data analytics tools and feeding the analysis onto a dashboard, F&B establishments can better identify what is the consumer language used when describing for example certain dishes or ingredients, or what are the kinds of emotions that are evoked when they talk about a certain dish. F&B players can incorporate some of these consumer language and insights to guide their market research and communications.NLP, together with Machine Learning, are able to identify dish or ingredient claims such as "beauty" or "detox". It can also further analyse how well consumers respond to those claims based on sentiments of the online conversations.
New Menu Creation and Prediction. It is not easy to think up a new menu without getting inspiration from various sources or a basic understanding of consumers. For example, do your consumers prefer sweet and sour? Can they stand spicy food? What about the mega food trends like gluten-free and organic? How about cultural influences like the rise of Korean food? Such information sources can be analysed by predictive analytics tool to provide a more comprehensive picture of the F&B industry and advise on new menu creation.For restaurants which pride themselves on being innovators and trendsetters for the industry, they can better identify and predict which cuisine, food or ingredient could potentially become a hit. With the combination of Machine Learning and Industry knowledge, one may even better differentiate between trend and fad.For restaurants who prefer to jump on the bandwagon as soon as they see a trend in the industry, they will be able latch on to the trend quicker, as they will be more aware of the ongoing activities in the competitive landscape.
Winning Over Chinese Travelers. As Chinese Travelers continue to contribute significantly to many industries ranging from retail to hospitality to food, what can F&B players do to attract this lucrative consumer segment?By analyzing posts written by Chinese Travelers sharing their food adventures, F&B players can identify the must-try foods for this consumer segment. Can F&B players come up with new menu items to appeal to Chinese Travelers? Should restaurants stick to catering to local tastes or provide options to tweak the menu to the Chinese palate?Digital Opinion Mining of online conversations are not just critical to F&B players seeking to thrive in the industry. Many other players along the F&B value chain such as food suppliers, marketing agencies and food consultancy businesses see the value of staying tuned to F&B trends so that they can better serve their clients who are directly involved in the F&B business.