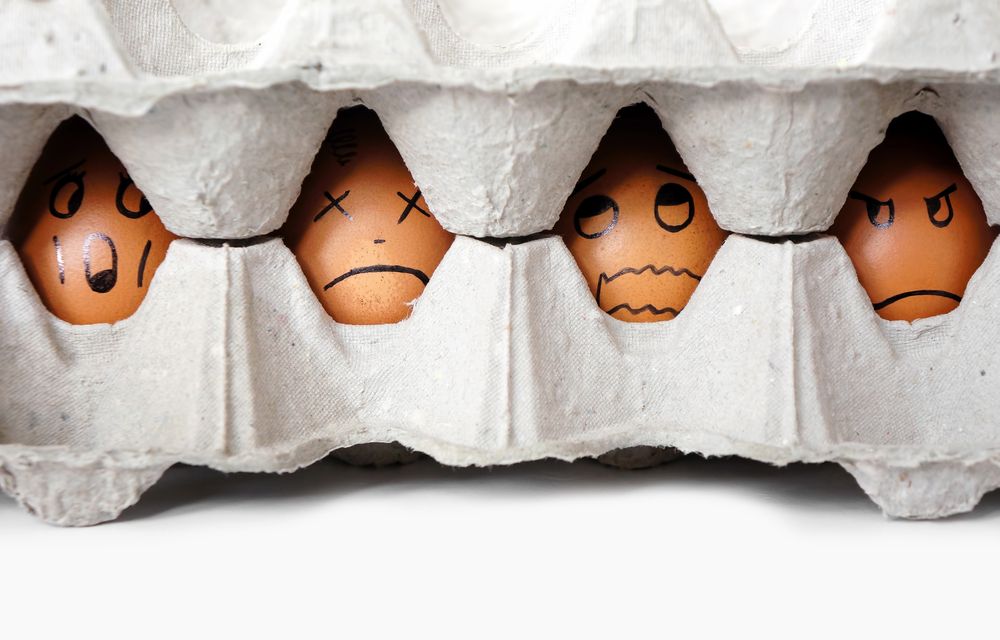 Using emotions to attract customers is not a new practice in marketing. For years, brands have been utilising it to gain competitive advantage by using emotions to trigger a desired response among the target audience, thereby influencing them to purchase the brand. Market research and consumer psychology studies show that people rely more on emotions than on functional aspects of a product before they decide to buy. Coca Cola and Pepsi are classic examples of companies that use emotion to win consumers. While everyone is aware that soft drinks are bad for health, shifting the focus to happy feelings reflected by good times does the trick in increasing sales and building brand loyalty.
These days, the use of emotions is not restricted to offline media such as print and television advertisements. With consumers spending a significant number of hours online, market insights point to the benefits of playing on consumer emotions in digital campaigns. Positive emotions such as happiness often result in viral sharing of ads. Android's 2015 'Friends Furever' campaign (the most shared ad of all time), which shows cute and unusual animal friends, was successful as the feel-good video encouraged sharing, thereby reinforcing positive emotions about the brand.
In today's scenario, online sharing comes with the risk of a campaign not been received as expected, causing a negative perception about the brand. Pepsi's 2017 commercial,featuring Kendall Jenner offering a Pepsi to a policeman manning a public protest, received criticism for disrespecting protesters who suffer and sacrifice their time for social justice or bringing about change. While the brand received 1.25 million mentions on social media, it was for the wrong reasons.
While most campaigns focus on four types of emotions – happiness, sadness, fear and anger – consumer market insights reveal that some strategies are more likely than others to bring results. The secret lies in relating to the customer, understanding his needs and using triggers to evoke emotions that can create a positive feeling about the brand.
Creating a Sense of Community
Humans are social creatures who feel the need to belong. Therefore, reinforcing the sense of belonging by combining it with an emotion such as happiness can help to create a strong brand identity. The idea is to generate excitement around the brand by involving the customers and making them feel like they are a part of the tribe.
Apple has one of the strongest brand images for this reason. When the brand was first introduced, it satisfied the target audience's need to be a part of a revolution. Over time, it has strengthened its image by consistently offering cutting edge technology. Additionally, the buzz created around new product releases reinforces the creativity of the brand, further enhancing its image in the minds of the consumer.
Nestle's Lean Cuisine's Weigh This campaign, which encouraged women to change their focus from dieting to weighing what really matters and then sharing their achievements on social media, received an overwhelming response from women because it made them feel like they belonged. The campaign not only managed to reverse the brand's 6-year slump by causing a surge in sales, but also changed the way women perceived the brand. In the week after the film was aired, it was viewed 6 million times, and the brand's social mentions increased by 428%.
Using Emotional Advertising
Market research shows that advertising that triggers emotions works better than those that highlight functional benefits for increasing the consumer's desire to buy a product. Often, the most shared ads are the ones that use emotions to which a consumer can relate.
P&G's 'Thank you Mom' campaign is an example of the longest running series of commercials that are tied to the Olympics. The common thread that runs through every ad is of mothers supporting their children with unconditional love to help them overcome trauma and personal struggle to become stronger, something to which every mother can relate. While the focus is not on increasing sales, it helps to strengthen the consumer's relationship with the brand.
Nike's recent 'Dream Crazier' advertisement with Serena Williams, which points out the gender bias towards female athletes, is a perfect example of how video ads push emotional buttons in the viewer, inspiring them to share it with their friends and acquaintances on social media. Following its premiere during the 2019 Oscars, in just one day, the video was viewed over 6 million times on YouTube and 28 million times on Twitter.
Telling a Story
Storytelling is an excellent way to engage customers and provide them with information about the product or brand. While consumer market insights point to emotions being more effective than information in selling a product to a customer, combining the two is a clever way to achieve the brand's objective.
Before the 2016 Olympics, Gatorade's animated short film on Usain Bolt, "The Boy Who Learned to Fly", effectively used the storytelling format to get viewers to relate to Bolt, his mother and the brand. The video has been viewed over 15 million times on YouTube and over a million on Facebook.  
Using Colours to Evoke Emotions
Consumer behaviour studies show that colours have the power to influence emotions and moods. Therefore, they can play a significant role in creating an impression about a brand. For instance, purple and black represent sophistication and luxury. Blue is soothing and comforting, representing stability and reliability, whereas red is vibrant and stimulating. Green stands for nature, harmony and health. Since digital advertising is more powerful through visuals, using the right colour can create the desired image in the consumer's mind.
Starbucks has a green logo that creates the impression of sustainability. In its fair-trade campaign, the company uses several shades of green to reinforce the brand image.
Effects of Emotional Content
Research shows that emotional content is almost twice as likely to be shared than rational content. Whether it's retention, building loyalty or satisfying consumer needs, using emotional content can help the brand to gain competitive advantage. By knowing the factors that trigger certain emotions in the consumers, marketers can fine-tune their campaign to include content that will likely evoke a particular feeling in the consumer, thereby increasing the brand's visibility.