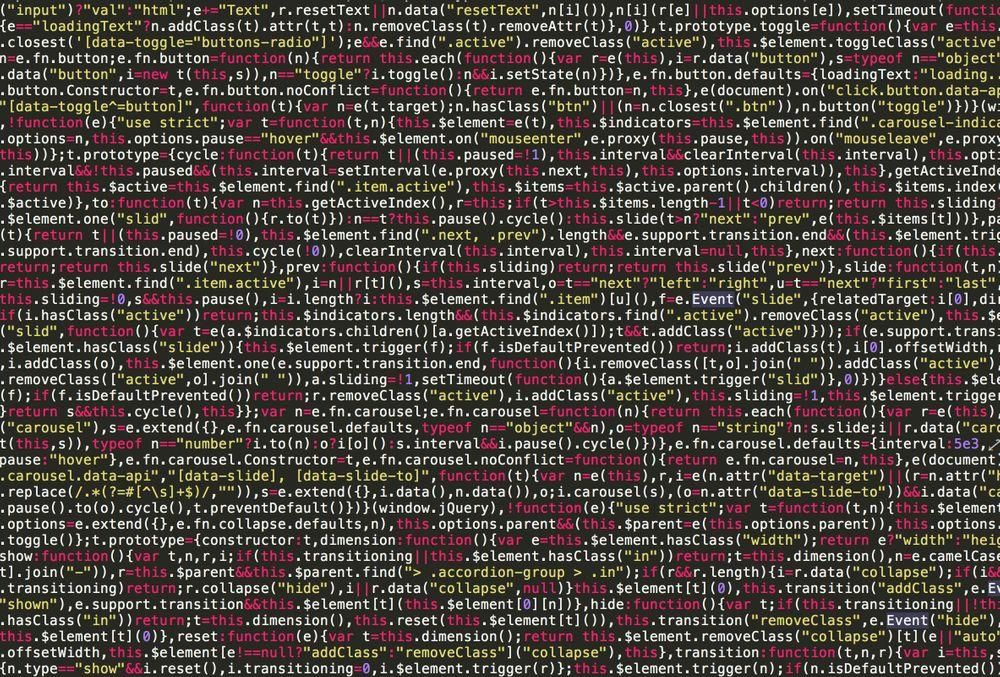 Big Data has moved beyond being a possible business resource to become the business asset you should be utilising. It is used in industries for research, analysis and improving products and services. When you use the characteristics of Big Data (large amount of data in various formats, which gets streamed & processed quickly), you get access to benefits such as reducing cost when you become more efficient, getting analysis done faster and, making business decisions based on accurate research when data helps you understand the industry better
These are only a few examples of what's in store for you. Ready to give this a chance in your business? These are the trends you can look forward to utilising in 2019.
How These Benefits Will be Utilised in the Near Future
Big Data is already part of how the world does business, but we will be seeing many developments in years to come. Consider how you can implement these features in your business so you are prepared when the tech world brings us the next wave of change.
1.    AI Will be More Accessible
A prominent trend is that instead of using professionals to assist in Big Data activities, more and more business opt for self service. While it makes sense because it is more affordable, it is also because it will become a necessity. Big Data analysis becomes part of a day-to-day activity of many departments, so there isn't any time to call in experts for a consultation; you want fast results.
2.    Next Level Predictive Analysis
Do you wish you could see what the future holds? This is becoming more of a possibility as AI tech develops, so get ready for some revolutionised decision-making.
This is all about a shift in perspective. Many people look to historical data for guidance. Businesses gauge what the reasons for a company's sales or other trends were, and then try to make informed choices for the future based on that.
Why not try this: Compile Big Data of your current situation, utilise a type of ML (Machine learning) to analyze the data and base future decisions on this predictive analysis. Your decisions will be relevant to current situations instead of past scenarios.
This is possible because machine learning can deduce what should happen next based on real-time analysis. Though it took a while for this approach to get traction, it is now steadily gaining importance in businesses.
3.    Quantum Computing Heading Your Way
It's been a race to be the best, ever since the first computers came out. But few people ever thought quantum computers would become necessary. Quantum? That means 5-quantum-bit or qubit computers. People (or rather businesses) are lining up to get their hands on them.
When this market can deliver highly practical devices of this nature, it opens up the possibilities for more accurate predictions, encryption of data and even solving complex problems not currently possible.
4.    Better Cyber Security
You may be cautious to engage with new technology because we all hear the daunting stories of cyber hacking and other online risks. What if you can stay one step ahead of cyber criminals?
Your security logs can become the key to keeping you safe in future. Big Data can predict future attacks so you can act pro-actively.
5.    More Uses for Chatbots
The more data you have, the more accurate AI (via chatbots) can service your customers. This is being used on more websites now. Make sure which menus and questions you must prepare for so technology can talk on your behalf.
6.    Switching from On Premise to Cloud Solutions
Where will you store all your valuable data? Of course society is getting used to using cloud services. However, this can become complicated if you also use land-based servers. The latter is still popular with some businesses: They prefer keeping sensitive information there.
But you want a seamless system, right? It is called a multi-cloud strategy and allows you to store large amounts of data on a cloud, but also join it to land-stored information. Yo will have one dashboard to access everything which is practical and will save you time.
7.    Source of Income: Data as a Service
So, you perhaps you realize you have to use data to your company's benefit from now on. But how do you make it work if you're not an expert?
That's where DaaS (Data as a Service) comes in. The future seems lucrative for companies who will make your data accessible, available in real time and of course keep it protected.
8.    Open Source Applications to Dominate
Thanks to open source initiatives Big Data applications are already available to the public and businesses. The open source approach means you can effortlessly customise it to suit your particular needs.
A second requirement is this: Data is only valuable if it is accurate. That means you need real-time information. Thanks to modern technology, the Big Data solutions you work with will utilise real time data, so your business decisions will always be relevant to the here and now.
9.    Companies are Investing in Machine Learning
It is been tried and tested. Machine learning is possible because AI can base its automated actions on your staff's activities. Analysing Big Data AI can help you understand your operations,elarn what to do and predict what to do next, adapt processes to optimise outcomes and eventually, they can operate autonomously.
That makes companies more productive and helps employees achieve more in a day which is why this is on everyone's priority lists.
10.  Protect Your Data— Insure It
Despite enhanced security you must realize your data is now one of the most valuable assets on earth. That means you'll need insurance for it
Here's an interesting fact: The market changed so quickly that insurance companies are not ready for this. Look out for ways these vendors will provide cover in future, as it becomes one of the most important clauses in your policy.