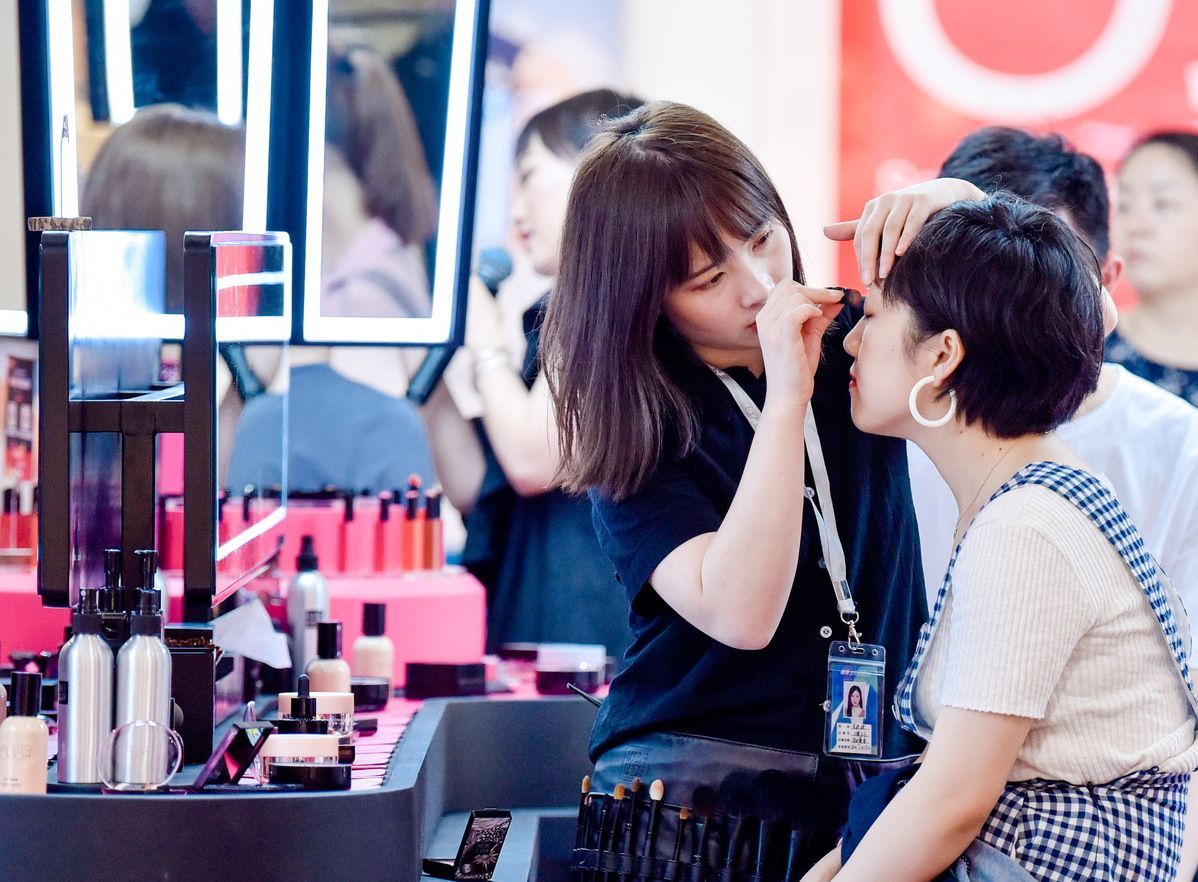 Rapid expansion of the middle class and the rise of the millennial generation have largely contributed to higher consumer demand for beauty products in China. This also leads to rising expectations on beauty brands by these Chinese consumers.
China has the world's largest number of web users and the internet has become a key source of information for beauty consumers. There are various interactive websites such as Meilishuo and Mogujie focusing on beauty and skin care content. Chinese consumers will consult and check reviews, opinions and comments posted by web users about brands and products before making any purchasing decision. Internet word-of-mouth is therefore, important for a brand's reputation.
Key Opinion Leaders (KOL) are also prominent online. They guide users in their purchasing choices. Professional beauty bloggers, who regularly post videos on make-up techniques or reviews on the skincare products they like to use, are highly influential and have a large number of female followers.
Beauty products are ranked among the top 5 types of products purchased by Chinese consumers online. Today, online sales represent 25 percent of the whole cosmetics sales volume. Increasing number of Chinese consumers buy their beauty products on websites such as Taobao, Tmall, and Jingdong. These websites regularly offer steep discounts; hence, they are very successful and the reason why online sales have become so popular for beauty products in China.
Until recent years, China's top beauty brands were dominated by established global brands, accounting for over 60 percent of the market share. Their success can be owed to their extensive product ranges, established reputation and quality, and dominance in the premium and mid-tier cosmetic markets. However, increasingly, local brands such as Shanghai Jahwa, Proya and Marubi, are flexing their potential in competing with the big international names.
Challenges for Global Companies  
Multinational companies such as Unilever, L'Oreal and Procter & Gamble are not faring as well as they were in previous years. The Chinese consumers believe that these western brands do not necessarily cater to their tastes or needs.
Moreover, when it comes to selling online in China, it is a completely different battleground for the global brands. All of the knowledge these brands have acquired about selling products online in the western countries is almost not applicable in China. For instance, email is one of the most important sales and communications channels for western retailers online. In China, email is not a method of online communication. It is not a channel through which consumers prefer to engage with brands.
In addition, the vast majority of Chinese consumers do not buy their products from brand sites. They buy from giant e-commerce retailers such as Taobao and Tmall, which together were responsible for 81 percent of online transactions in China. Hence, the brand site is primarily used for communication and education. Consumers mainly visit the brands' website to gain information and research for offline sales, but it is not a primary source of revenue.
Interestingly, sales in lower-tier cities is growing faster than in China's metropolises, yet multinational companies have struggled to boost sales there. These multinational companies do not have the same understanding of the highly fragmented market as local brands do.
Gaining a Foothold in the Chinese Beauty Market
It is important for global brands to stay responsive to market changes and optimise their product offerings in an agile manner. These brands also need to recognise customers' purchase decision factors in-depth before launching a new product or starting a new marketing campaign. While traditional research methods can help brands gain insights into the expectations and behaviour of Chinese consumers, fast-changing trends along with massive online data require more efficient means to keep pace with the dynamic consumer's needs. AI tools such as MIKA can help to bridge this gap.
MIKA (Market Intelligence Knowledge Advisor) combines data from brand communications, consumer reviews and sales information in the analysis. Brands will discover comprehensive market intelligence of competitors' product offerings and the features/ benefits of best-selling products. From there, it will be less challenging for these global brands to find out what factors will impact sales.
For foreign, multinational companies to remain competitive in the Chinese market, it is crucial to keep up with the market dynamics and consumers' preferences. They have to take into account Chinese consumers' changing lifestyle patterns, emerging health and wellness trends, and the growing need for convenience. These changes have direct impact on brands and their product innovation pipelines.
Global brands should localise their products targeted towards the Chinese consumers after understanding their needs deeply, and not push their direct imports. It is not just about translating into the Chinese market, which is based on the assumption that product-market-fit persists when entering China. The only way to find real product-market-fit is to be user-obsessed and understand them as well as possible.
Using MIKA, the data collected can be used to ensure that product development is in the right direction and that brands anticipate future consumption demand accurately.For instance, there is an increasing demand for skin protection products. In China, smog is a very serious problem, especially in the biggest cities. Air pollution has adverse effects on skin and is a cause of many skin problems. Anti-pollution beauty products have great potential and are becoming increasingly popular.
Local Chinese brands, Inoherb and Herborist have developed a wide range of cosmetics products based on Chinese medicine. Chinese consumers have long held trust in traditional Chinese medicine, and strongly believe that these products are healthier and more natural.
Conclusion: Stay Focused and Responsive
As China's beauty industry solidifies its global presence and increasingly starts influencing and shaping global beauty trends, it is critical for brands to not lose focus and to stay responsive to changes. From the need for customisation, the need for personalised attention and to seek out expert advice, these are common demands and habits among Chinese consumers when it comes to beauty products. From keeping up with market dynamics and ensuring product development is in the right direction, AI-driven reports such as MIKA can simplify the task of decoding Chinese consumers' behaviours.