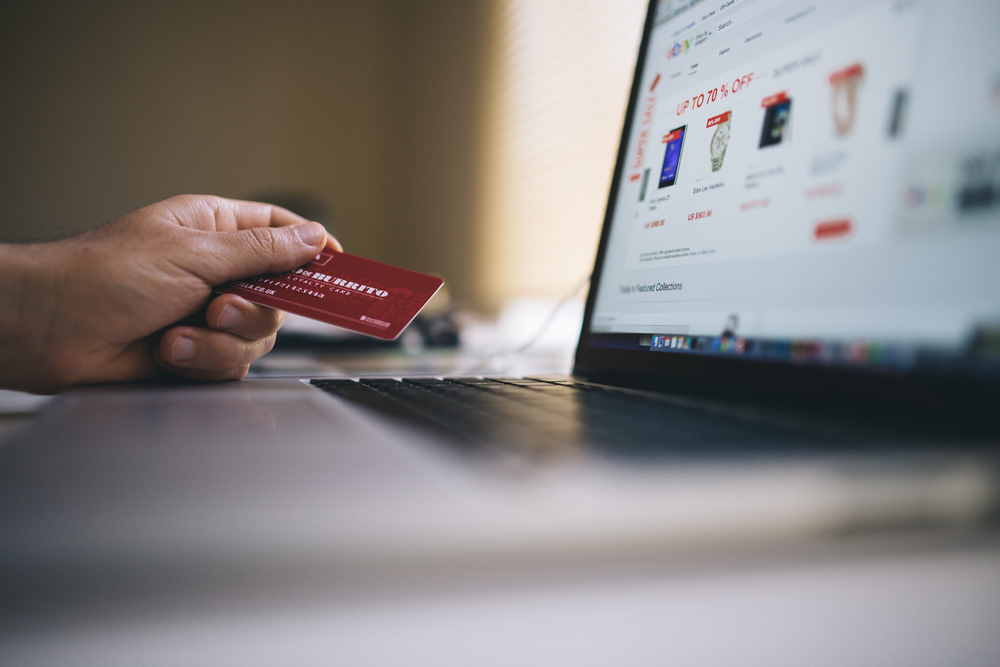 For ecommerce sales, 2017 was the peak year. During the year, most retailers recorded their highest ever ecommerce sales, marking a distinct shift from the old tradition of going to the store to buy holiday gifts. Online shopping presents the convenience of delivery, as well as access to product reviews whereby more informed decisions can be made. Thus, online shopping is the preferred choice for many as compared to shopping in stores.
Sales Records are Now Led by Ecommerce Websites
Projections from research firm eMarketer show that ecommerce spends will increase by 15.3% in 2018. Data from Visa places the growth rate of online sales between 15% to 17%. In this scenario, companies that record the highest sales will be those that utilise relevant data from ecommerce sources, to boost their holiday sales revenues.
The trend is likely to prevail across the world. In the USA, eMarketer projections indicate that 2018 will record the biggest holiday shopping season in the country, and here too, ecommerce rather than traditional retail storefronts, is expected to drive the growth in holiday spending. As business intelligence reports suggest, the phenomenon is not restricted to the United States.
On November 11 this year in China, Alibaba's record-breaking Singles Day sale raked in $30.8 billion in Gross Merchandise Value (GMV) over a 24-hour period.  If this is an indicator of what is to follow, a similar trend is likely to be seen throughout the Asia-Pacific region during the holiday season. Understanding business intelligence on the consumers' online behaviour and spending patterns during the holiday season, can then help brand owners to gain clarity on their next marketing or sales move.
Utilising Ecommerce Data to Improve Sales
While it is evident that companies have tremendous opportunities to increase holiday sales through ecommerce, to fully grasp the impact of the prospective spike in consumer spending, suitable measures are still needed.
Digital Ethnography
Companies can utilise digital ethnography to gain consumer market insights regarding the type of products or deals that the consumer is searching for online. Based on this, it can offer what the consumer wants, be it through promotional methods or improving the product attributes.
For example, based on data gathered through digital ethnography, a company selling a food processor might notice a spike in consumer interest for the product. Using this information, publishing holiday recipes on their social media page will keep the customers engaged until subsequent holiday promotions are announced.
2. Planning Early Availability
Spending patterns can be monitored and evaluated by comparing ecommerce data over the past few seasons. This will help the brand to get an early start and concentrate marketing efforts in an effective manner. When planning an early roll out of the campaign, it is crucial to get social influencers on board months in advance rather than at the last moment.
Based on the analysis of past data, a toy company might notice that holiday purchases are completed before the first week of December. Accordingly, the promotions and campaigns need to be rolled out as early as October so that sales and orders can be completed and delivered by the end of November. That way, they won't lose revenue because of not having the product or promotions available when the customer is looking to shop online.
3. Offering Personalisation
Using digital ethnography to monitor a consumer's online behaviour and spending patterns gives a better understanding of the specific products or features that he is searching. Witht his information, companies can customise offers to increase the chances of the product being purchased.
4. Rewards and Incentives
It is crucial to reward loyalty to retain customers and to prevent them from jumping ship to buy from a competitor. Analysing the competitors' offerings as well as customers' online behaviour can assist in working out seasonal rewards or incentives that ensure the customer stays loyal.
For example, a cosmetic company can bring out an exclusive holiday range and offer it to the most loyal customers to thank them for their continous support. By doing so, they are likely to encourage existing customers to pick their brand over a competitor's holiday offering.
Understanding What Customers Want
With the rise in ecommerce spends, companies need to stay competitive by analysing consumer sentiments during the holiday season and devising strategies to stay ahead of competitors. The key to success is to offer better online experiences, and for this, it's vital to understand what the consumer wants. For consumer market insights professionals, the use of artificial intelligence for ecommerce data mining can simplify the process of gathering and analysing consumer data, thereby providing a solid foundation on which campaigns can be designed.